Bio Section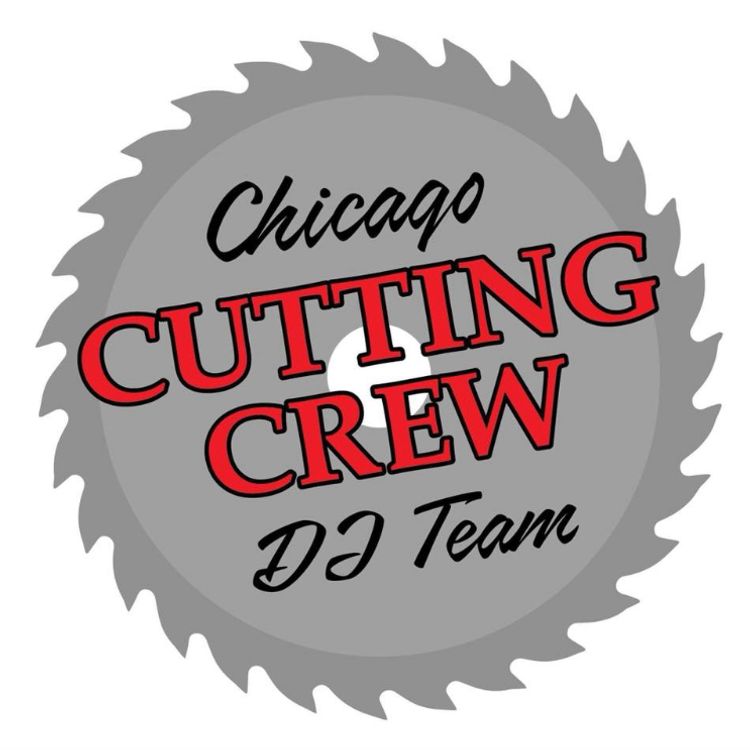 Cutting Edge Music and Chicago Cutting Crew Bio's
Dj/producer/promoters
DJ Dave C Bio 
Born and raised in Bucktown/Humboldt Park  area in Chicago. He started his love affair with music and the underground culture in the early 80's as a young break dancer. In 1985 he meet one of his best friends and fellow DJ Gabriel "Rock the house" . He spend hours at his place learning everything he could how to count beats what was a break and how to scratch. DjdaveC entered his first DJ battle at his high school Roberto Clemente in Humboldt Park and took second place he knew then this is what he wanted to do. In late 80's he joined The Chicago Cutting Crew which was the number 1 Mobile Dj team at the time and together they went on to DJ in some of Chicago's hottest clubs and the Pan American festivals along with guest spots on 88.1 fm,  Chicago. Fast forwarding to today, he is still DJing and hosting his own internet show with the Chicago cutting team members as well as a host on 88.9 fm's DaBooth312 radio show. Still going strong with the same passion and love of the music that he has had his whole life. 
Gabriel "Rock The House Rangel Bio
 Was born and raised in the Bucktown/Humboldt park area of Chicago.  In 1982 he fell in love with the art of mixing dance music. He got his start at the popular Northwest Hall parties in the 80s and continues to hit the music scene hard mostly on the Northwest side of the city but occasionally making appearances on the southside. He worked hard getting his name out and demonstrating his talent in the early 80s where he quickly caught the attention of big promoters and became sought after for flyer events s.  By the late 80's he established himself as a elite performer contributing his talents to the club scene as well. In the 90's he earned a spot on the well known and respected Dj team "The Chicago Cutting Crew" where he has had the opportunity to perform in venues such as Navy Pier and the Aragon Ballroom were some. Presently he is still dedicated to the party scene and loves playing with the team streaming live shows, or on his own.
Pablo "Punkout" Gonzalez
Chicago born and raised on the NorthSide of the city. Pablo started his Dj career In 1982.
By the age of 15 he was featured on the World Famous 102.7fm WBMX, then WGCI, WCYC, WRRG and most recent on numerous online radio stations and dj mix shows.
Pablo also formed the Majestic Spinners Dance Productions which was recognized for Concert Dance Parties in the mid 80's-early 90's. Responsible for memorable events at Centrum Hall to the Aragon Ballroom which featured Freestyle Artists Cynthia, Corina, George Lamond, Local House artists Chip E, Darryl Pandy, and Synth Pop artists Anything Box, Cause N Effect just to name a few.
He Created the Dominating 6 Dj team which was infamous on the Southside of Chicago on the legendary WCYC.
While most of Chicago djs were into House and Freestyle music, Pablo's musical passion was The Alternative Synth Pop sound.
He helped pioneer the New Wave/Alternative Movement in the Latino communities in mid 80's which led him to become the Original Club Alcatrazz Alternative Dj. There he was able to showcase his style of mixing which was a blend of Synth Pop, industrial, EBM, Techno and classic New Wave.
During an interview on WRTE in Pilsen, Radio host Dj Greedy referred to him as Chicago's Godfather of Alternative. A nice compliment by one of his peers in the dj community.
For private events Pablo can be reached at pablopunkout@gmail.com
DJ CarlsBad
is a genre-bending open format DJ who began DJing prior to the formative years of Chicago House Music in the early 1980's. Hailing from Chicago's north side and having worked alongside some of Chicago's most legendary DJ's, DJ CarlsBad was exposed to and was known to play a large variety of musical genres. He was never satisfied with settling on just one style. He is an eclectic DJ who stays true to his motto by "playing what he wants, when he wants." This eclectic style is most evident in his mixes where he can be found mixing genres in a way that shatters the traditional idea that mixes be grouped by genre. The listener will be taken on a musical journey and there is no time to be locked to a genre when the party is packed. Chicago's legendary house superstar Mr. Lee recently approached DJ CarlsBad at an event and commented that he never heard a DJ mix rock music with house music at a party and "make it work." DJ CarlsBad breaks the rules and you never quite know what to expect next. It may very well be a song that you love but never thought you would hear in a mix. People don't limit their genres, so why should DJ CarlsBad?
Tito  "2 Hott " Hernandez
Tito "2 Hott " Hernandez began his mixing career in the city of Chicago at the age of 13 in December 1979 where he met David olavarria also known as DJ "Jamming" Dave, Ray Martinez, Victor Spinning Lopez, Estaquio Moreno, and Manny Colon wish we all were influenced by musical artist such as the Ojay's D train, Kool & the gang, Rick James, The Bee Gees, Evelyn Champaign King   The Hot Mix 5 Own DJ. Ralphie "Rocking and Rolling" Rosario and Mickey "Mixing" Oliver & many more artists inspired his love and passion for the music. In 1980 I started to spin with david every day at his house we both would practice blending two records together from different genres till we both master the art of mixing two songs together. In 1983 I play for my classroom in Roberto Clemente high school was my first dance party.in 1984-thru 1989 Tito's career is filled with live DJ Set's in clubs like Tropicana, las Vegas, Central hall, Daytona, Ac Club, temptation and shadow also live internet Show's. Tito Hernandez continues to push Boundaries & perfecting the art of mixing music with his ability and skills to blend different style of genres. Tito has contributed mixes to many radio & internet mix-show's, such as (WBMX.com Chicago) (WDOY 96.5FM Puerto Rico) (Chicago's Party Mix Chicago) 2-DaGroove Radio.com New York) (Party Radio USA.net New York) and Nightbreed.com run by DJ Birdman and Eddie Wild style.  He's a frequent guess on Vinyl Affair Mix Show live Internet show. Tito is a member of the Chicago Cutting Crew DJ Team he's also founding and voting member of the DJ Hall of Fame. Today he's a Proud CEO Owner OF Hernandez Technics Custom's & Repairs. You can find Tito's mixes on his Facebook page, Mix cloud, Sound cloud, Mix crates and Youtube.com…
Mackie C
Started my love affair with music in 1983 freshman year high school, formed a dj crew with high school buddies, Dynamite Dean (2 young bro's) and Dan Barnes, Together we were, "Midnite Jam Sound Productions", we did mostly backyard and school auditorium gigs for a while then we parted ways and I met Joe Scordato from the, "Super Elite Dj Team", and he introduced me to Charlie Martinez from Party People productions along with Zeze and Mike from "Midnight Illusion", after doing many gigs with these guys I met Sly "Hula Hula" Fox who recruited me into the Chicago Cutting Crew in 1987 alongside Jackmaster Jay, Lady Trixx, Albert "ready to rock", Tito " Party Time", and Devious Dave we carved our name in the history books as one of the best dj teams ever, as we fast forward to today the status quo has not changed as we might have new members but the talent pool is second to none.
A Dj that has Old School roots in Chicago begining in the late 80s "NAY" as everyone calls him, has been spinning for over 25 years. He would play many all ages dance clubs, Nightclubs, House parties and was very active in the mobile dj scene for much of that time. These mixes come from my library. Some from cassete tapes and minidiscs.
In early 2000 he began music production and started learning the craft and all that comes with it. After some time in the studio crafting his style he decided that now is the time to start releasing music. Now in 2017 he is ready to release tracks that have built up in the library for the last 17 years. "I have alot of Hybrid House tracks that DJs, Dance Music Lovers, and anyone in the industry should give a listen to." You will hear the old with new and experimental stuff. "I like to call myself a left field producer." I dont even know what I"m making next. One thing about NAY"Trixx" is you will hear something different everytime.